Streamline account
management

with secure, automated rostering

95,000 schools rely on Clever's automated rostering solutions to save time, reduce errors, and enhance security, all while making it easy to integrate technology into their curriculum.
Why is Clever's rostering preferred by 95,000 schools across the world?
Connect your SIS, choose your applications, and control the data you want to share in a few simple steps. With 57% of applications rolled out on the same day they are connected to Clever, it's truly the fastest, most accurate way to roll out a new curriculum.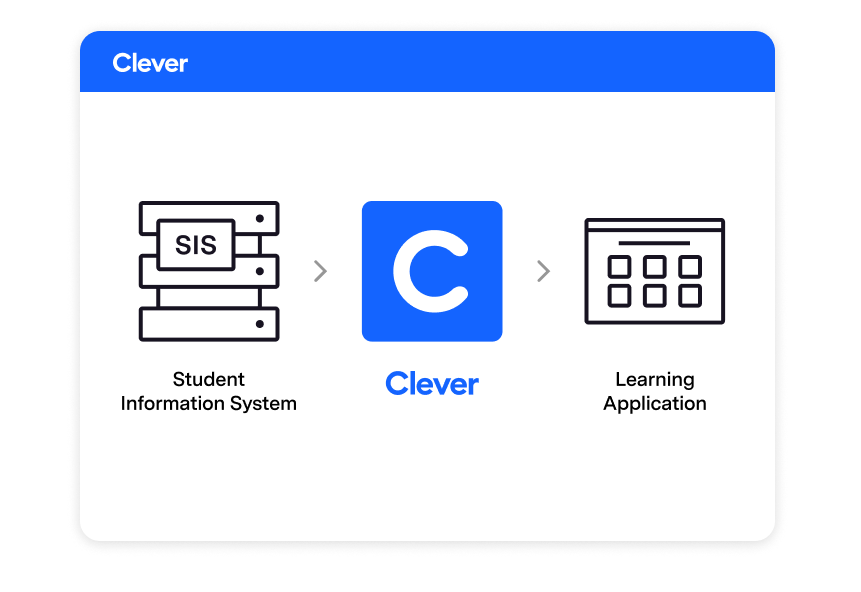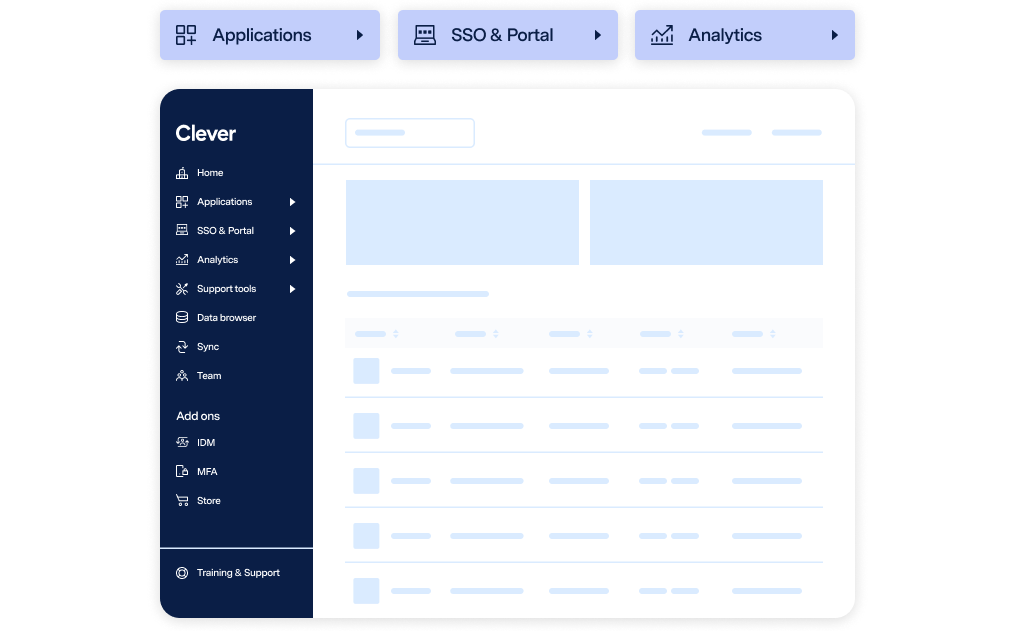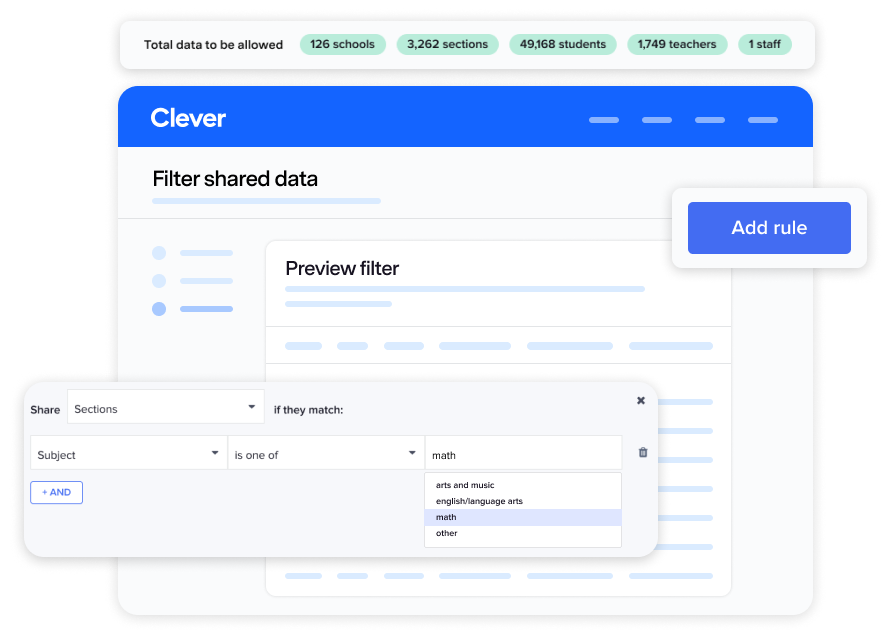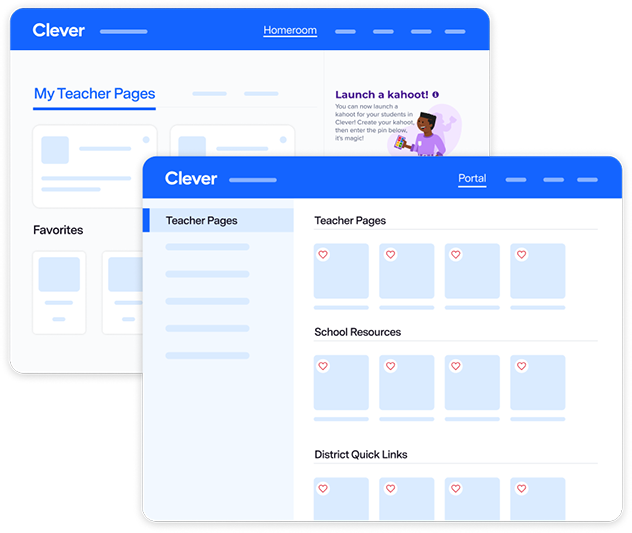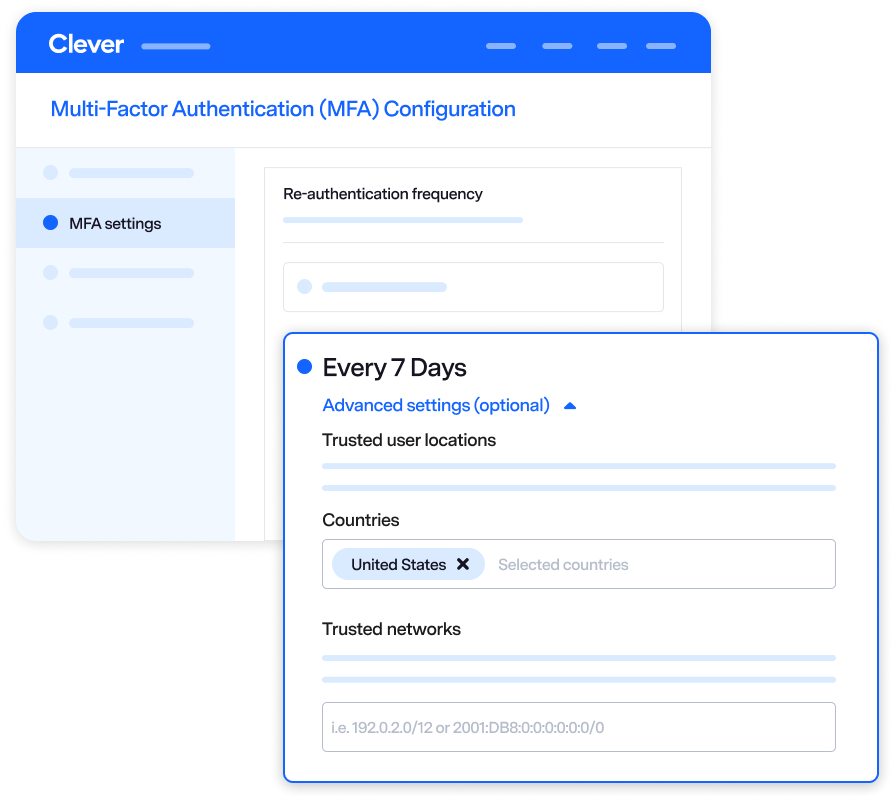 One-time connection
Applications build an integration for SIS compatibility and secure class roster data transfers. Schools set up a one-time connection between Clever and their SIS.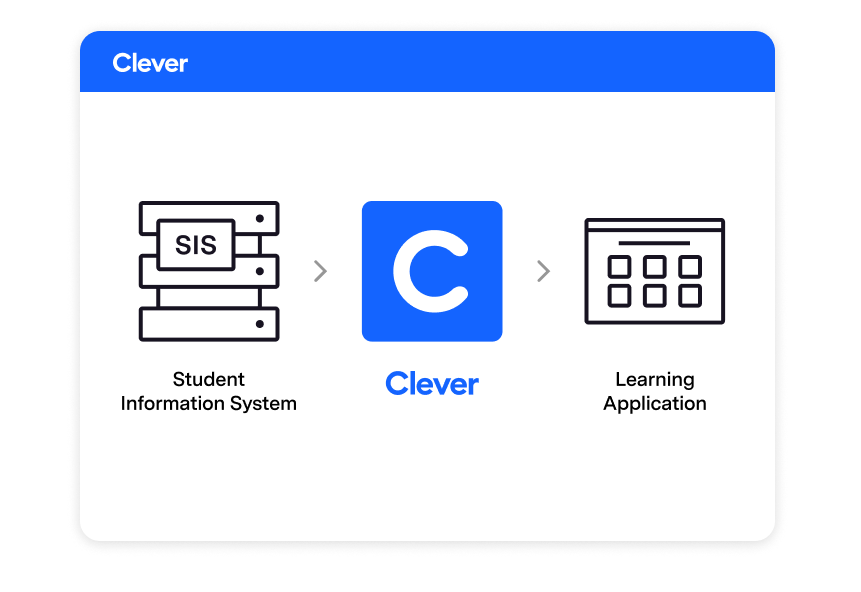 A better way to connect applications
Use any SIS to automatically roster accounts in classroom software. We build strong, unique APIs per application so that your class roster data flows correctly between systems and applications – eliminating login errors and simplifying classroom instruction.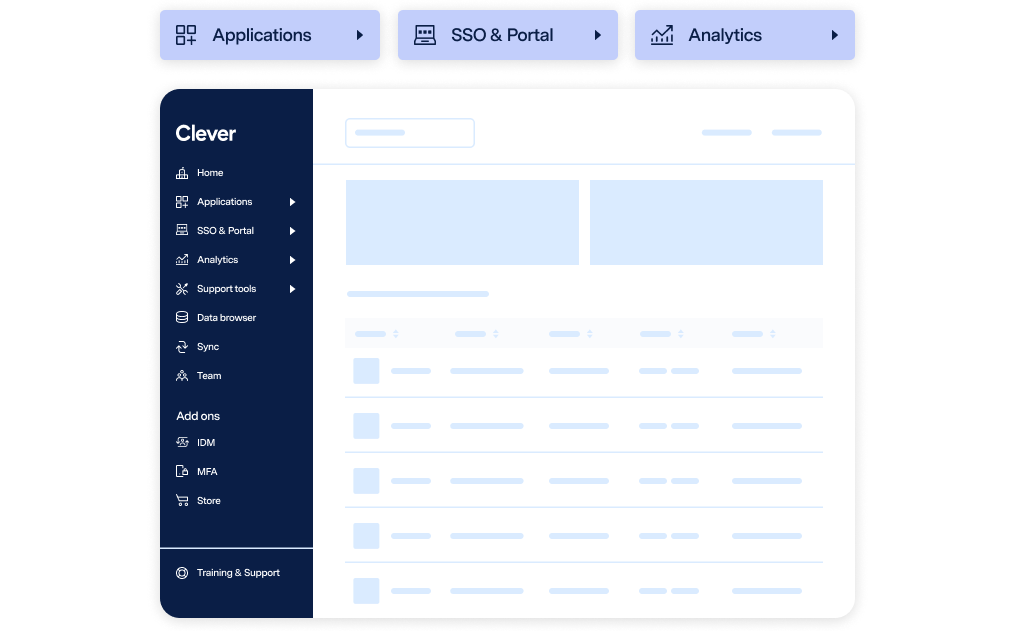 Simple data rules
Schools use Clever's simple data rules to select the right users, classes, or grade levels for each resource. Accounts are then created automatically in the apps using roster data.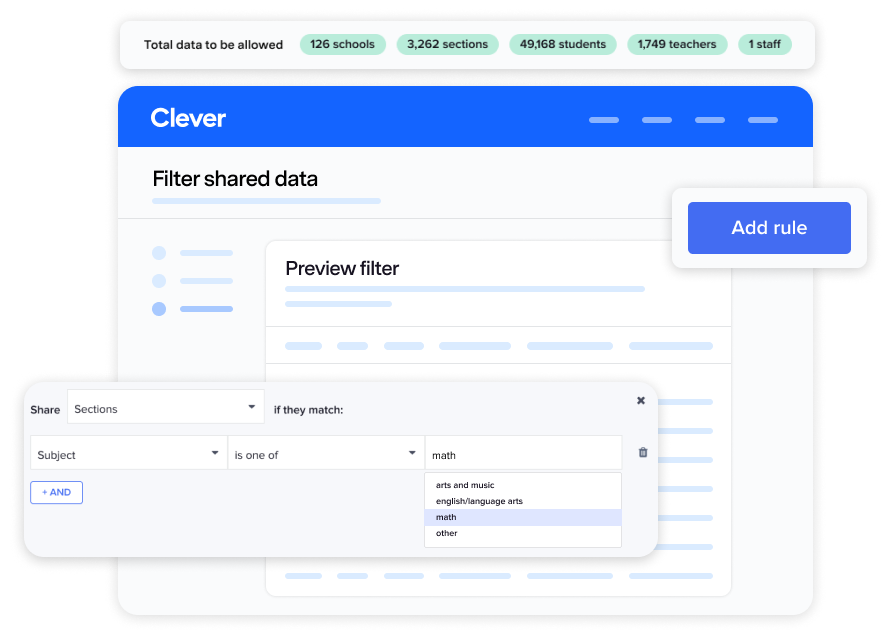 Accounts ready
Students are grouped into classes automatically by utilizing class roster data, while teachers are provided with the necessary applications for setting them up. Any updates made in the Student Information System (SIS) prompt corresponding updates in the connected applications.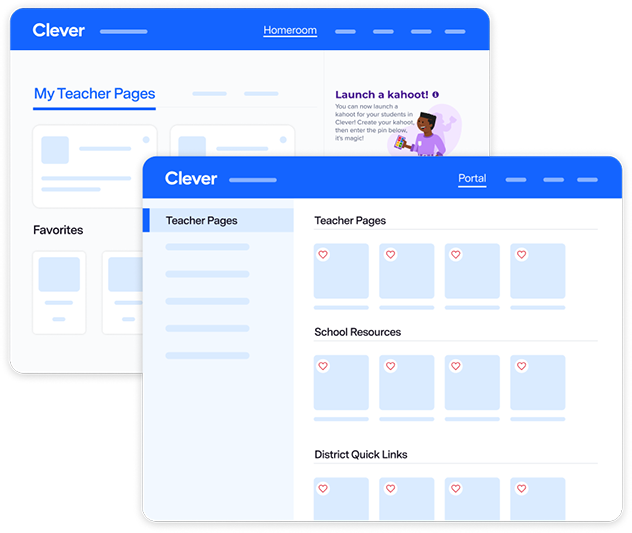 Never compromise safety
Multi-factor authentication and encryption of data ensure your data remains private and secure, protected from unauthorized access.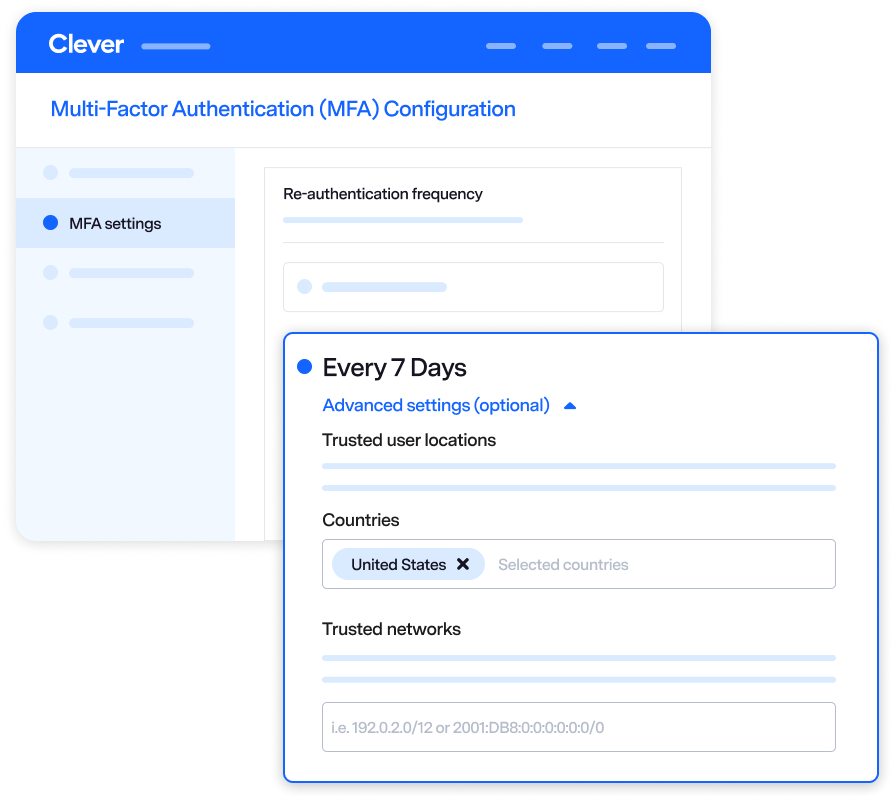 Clever has seriously hit it out of the ballpark with tearing down the obstacles that can make tech integration difficult.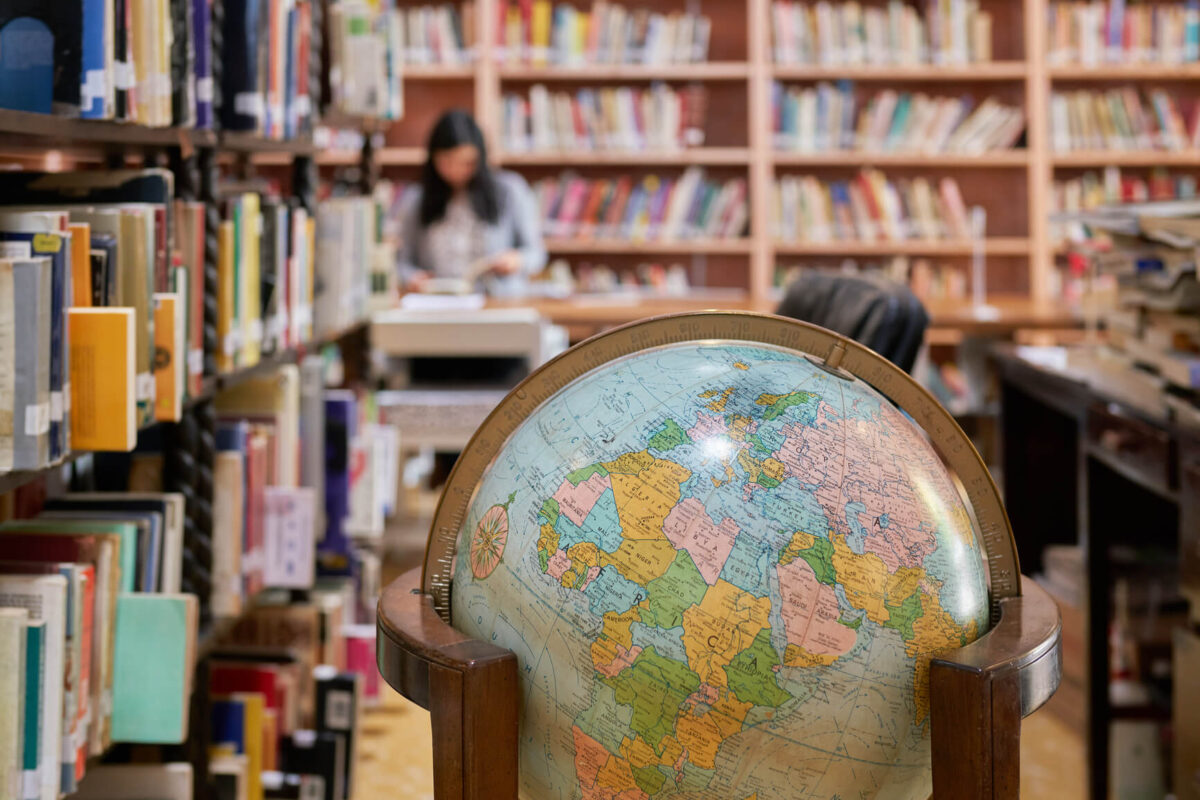 Secure, automated rostering for all your resources
Clever's secure and automated student rostering for schools simplifies the process, allowing schools to effortlessly manage all their digital resources in one place.
Real-time updates
Clever provides a secure and reliable connection to your school's SIS, allowing automatic updates for connected applications access whenever a student changes schools or classes.

Simply set the connection up once, and you're good to go.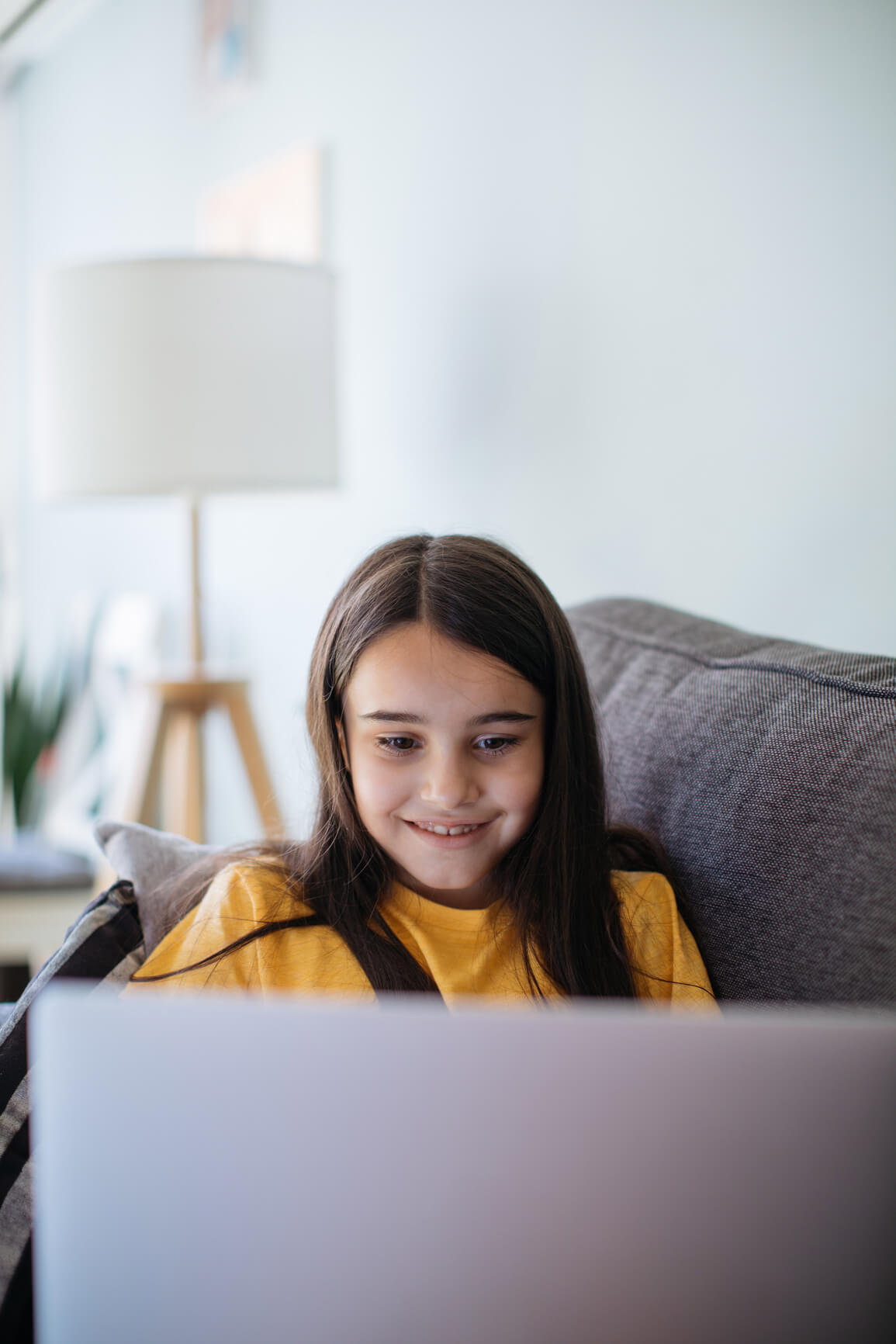 Granular control of the data you share
Schools are always in control of the student roster data they choose to share with the applications on our platform.

Our easy-to-use interface allows you to specify the data you want to share with each application, be it for an entire school or specific individuals or classes, providing you with complete control.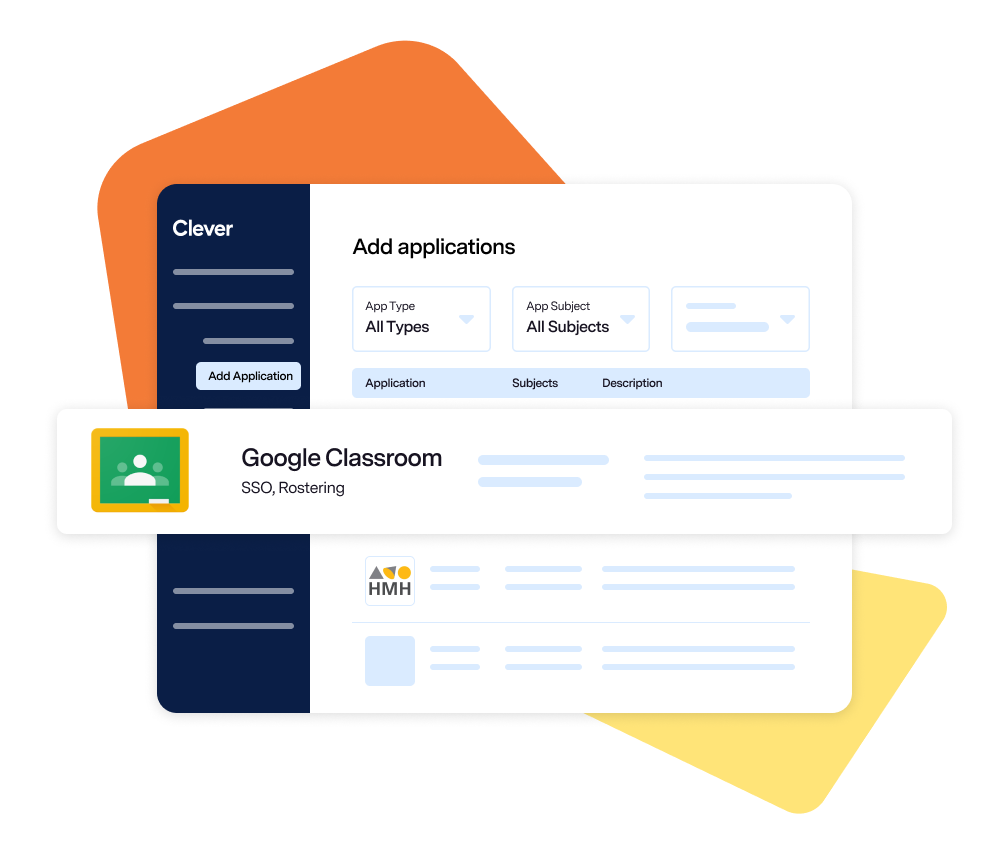 Protect PII
Protecting student privacy is the first thing we think about. That's why Clever has built-in components to help you proactively protect school data with every connection. Instead of figuring out how to mask, unmask, and keep track of all of the files you share, Clever helps you avoid sending unnecessary data in the first place – helping you reduce cybersecurity risk.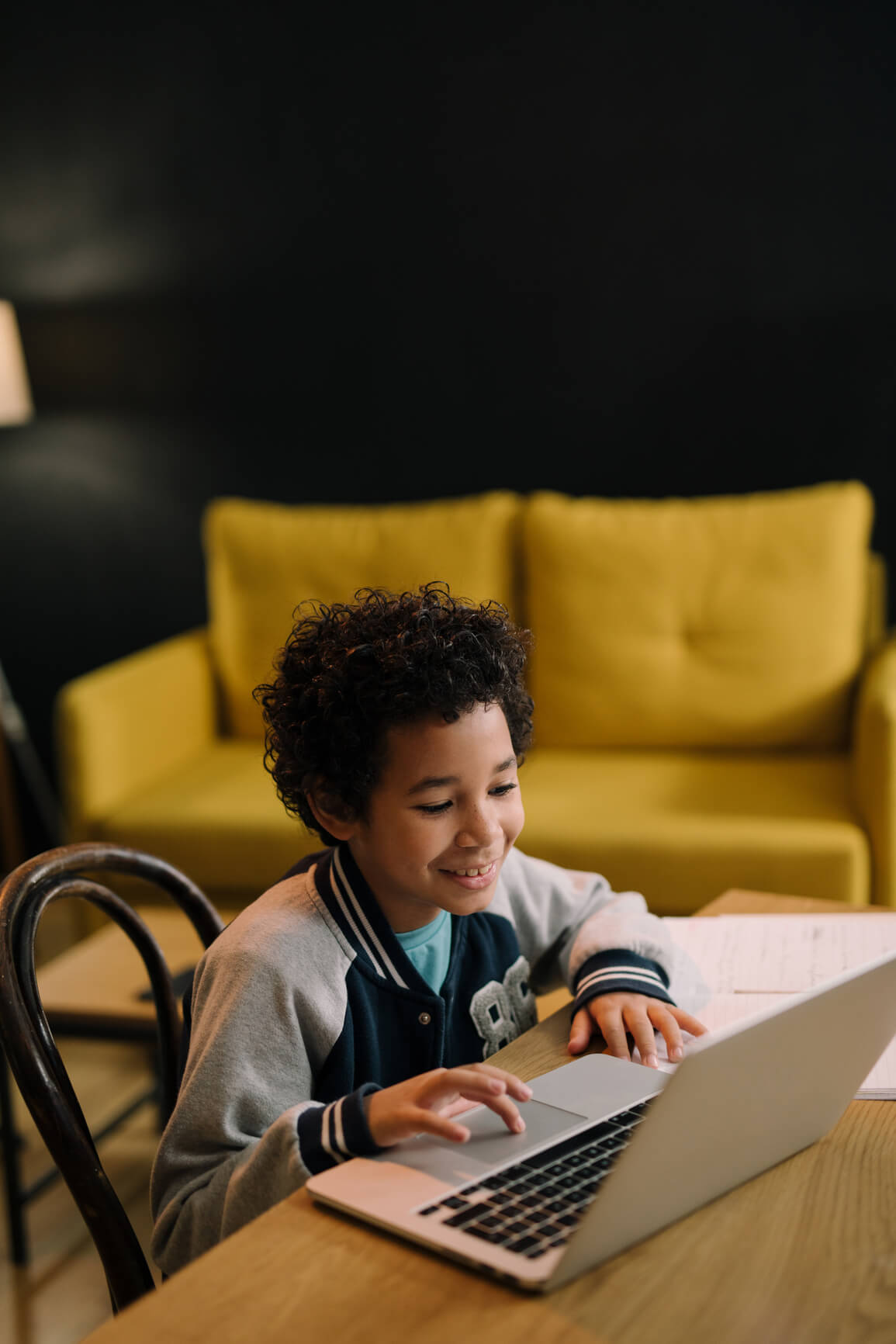 1EdTech OneRoster® support
Clever supports open standards, such as 1EdTech OneRoster®, which allows for the seamless integration of applications. With OneRoster® files, schools can efficiently use their applications without compatibility issues.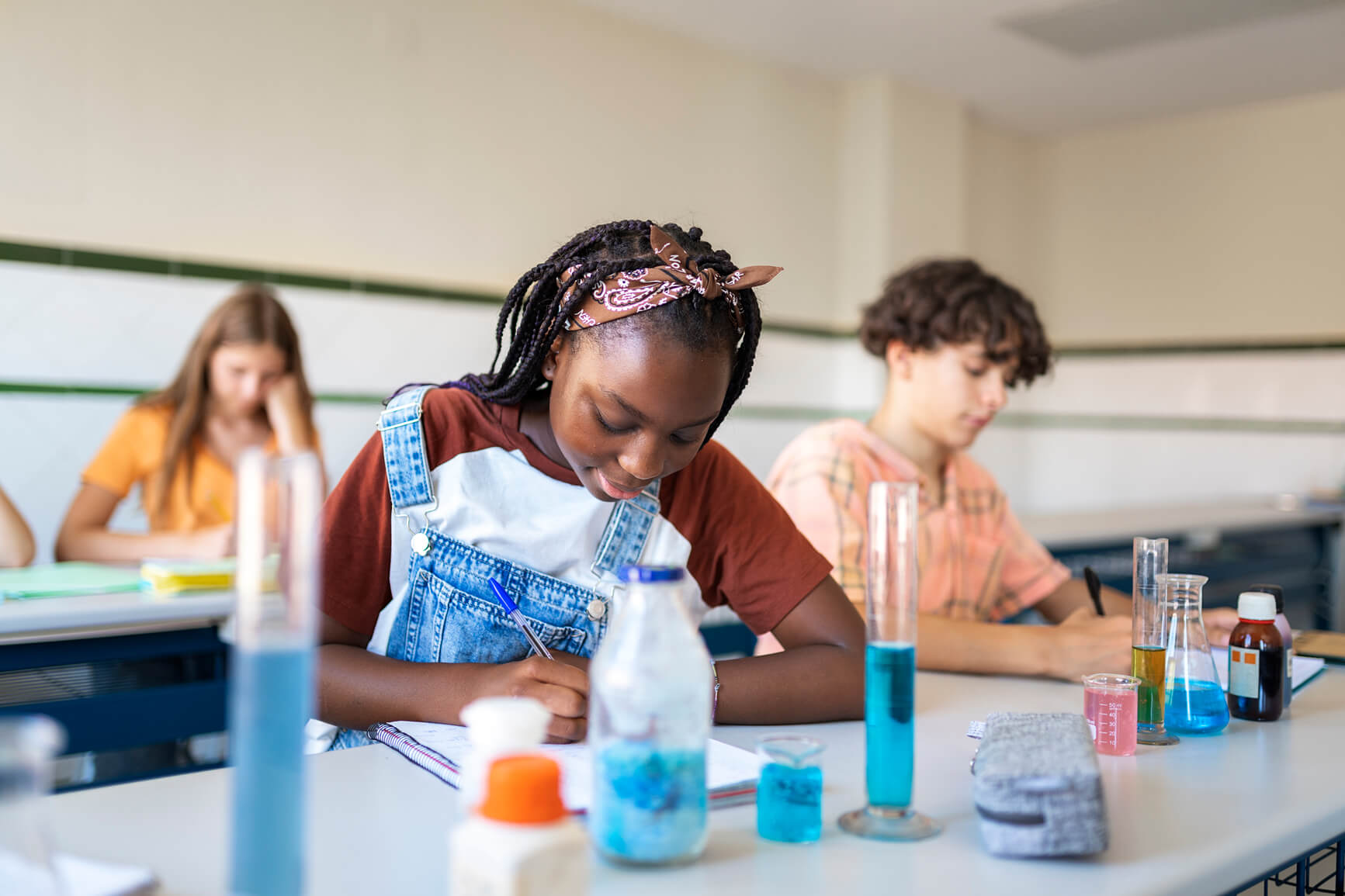 75%
US K-12 schools use Clever
97 out of 100
of the largest US school districts trust Clever
895
leading applications partner with Clever
DISTRICTS
With rostering, Virginia district boosts security for 90,000 students
By standardizing account creation with Clever rostering, this large school district benefits from more secure logins.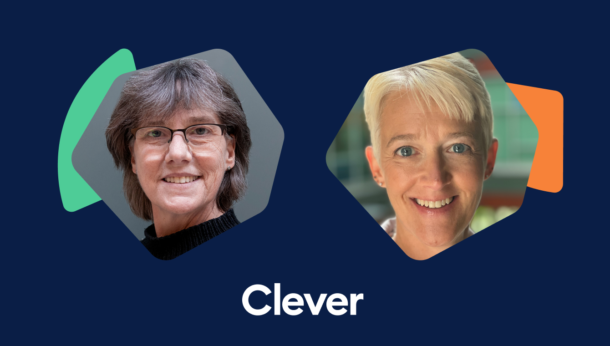 Experience seamless compatibility and easy access
Get all your school resources on one platform
Get started
FAQ
What is student rostering?
Student rostering is the process of automatically organizing and managing student accounts across multiple digital resources and applications used in a school or district, including adding or removing students from the class roster, updating student roster information, and managing access to digital resources.
Is Clever's student rostering solution free for schools?
Yes, Clever's rostering solution is free for schools and districts.
How is Clever's student rostering solution free?
Before Clever, schools faced high implementation costs: too much time spent formatting and troubleshooting CSV files, the risk of sharing data via insecure methods, lost instructional time when students couldn't log in. And applications had to invest in solving these implementation issues instead of innovations in learning.
We developed our premier API and rostering so that applications could make implementation easy and secure. They pay for access to our product, services, and support – so that school districts can connect to them with ease.
And best of all, our commitment to data privacy is perfectly clear: Clever never sells or rents student data or permits advertising on its platform.