Hands-off identity
management

for schools

Clever IDM delivers automated account provisioning and access management for Google, Active Directory, and Azure, so you don't have to worry about it.
Simple, automated account provisioning and identity management
Create and maintain secure access to digital identities for students, teachers, and staff synced to your information systems.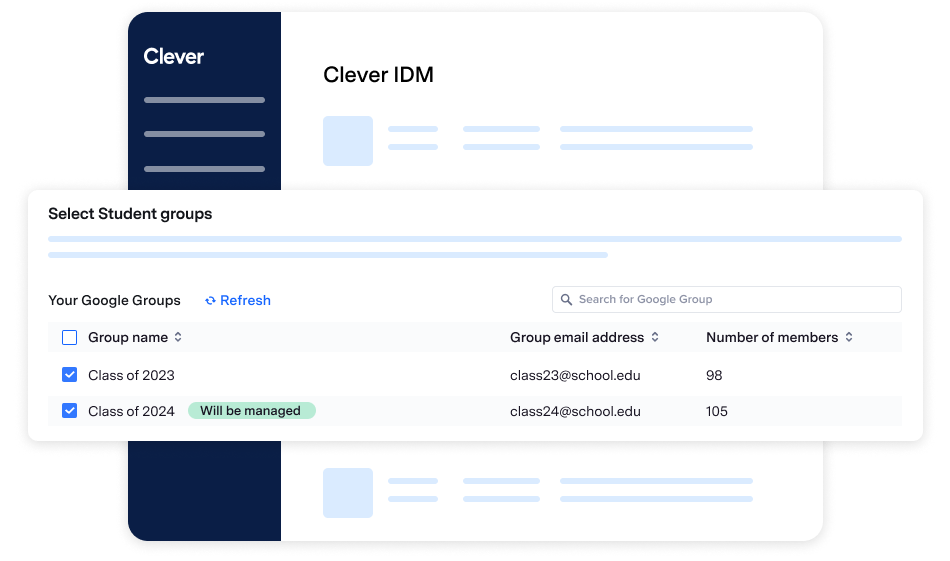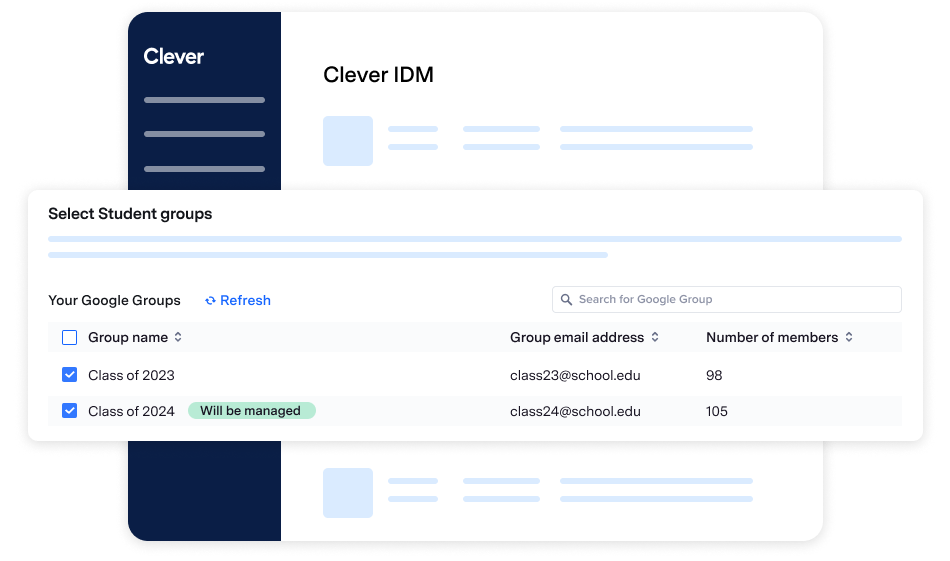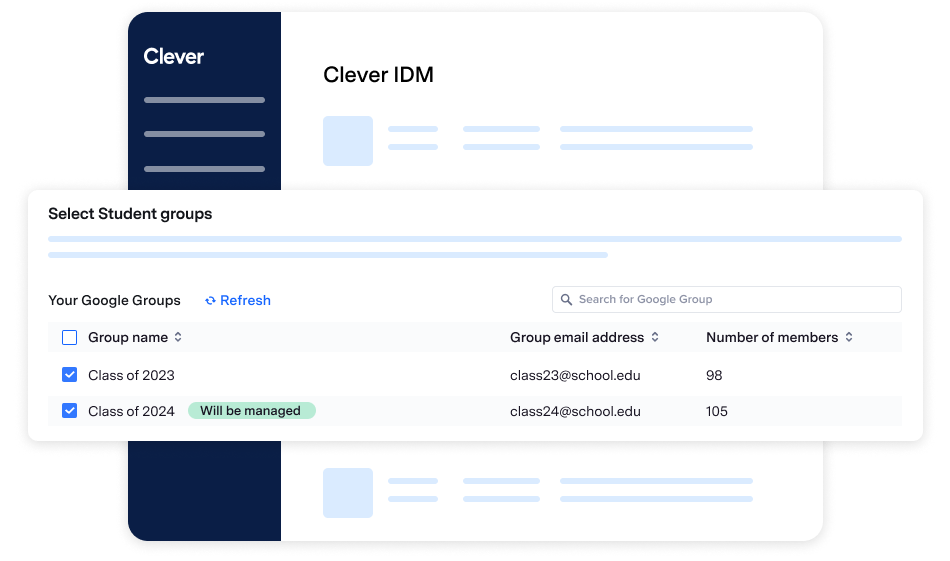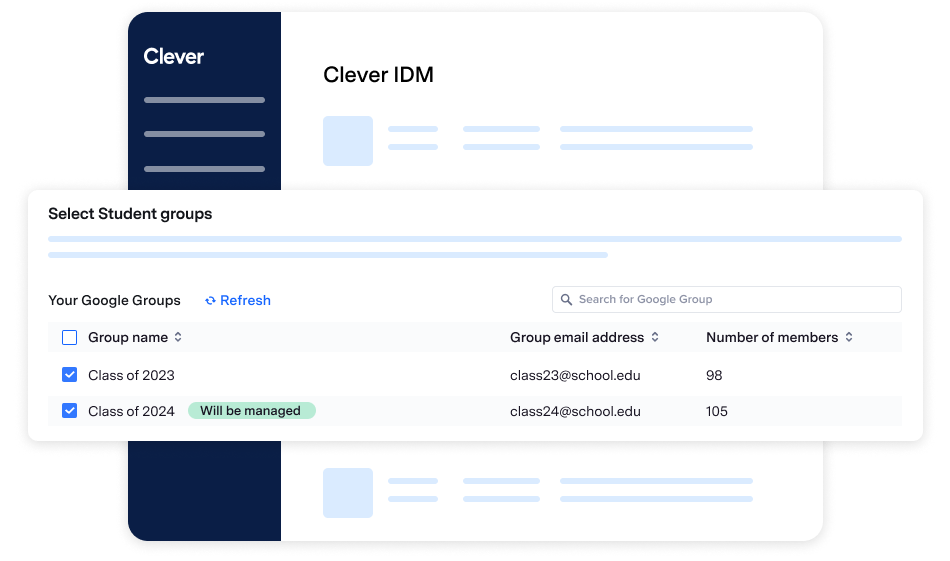 Secure learning, every day
Keep the learning process running smoothly by removing barriers to access without sacrificing security. Clever IDM makes it easy to automatically create and update identity accounts and OUs based on SIS data, ensuring that everyone has the access they need.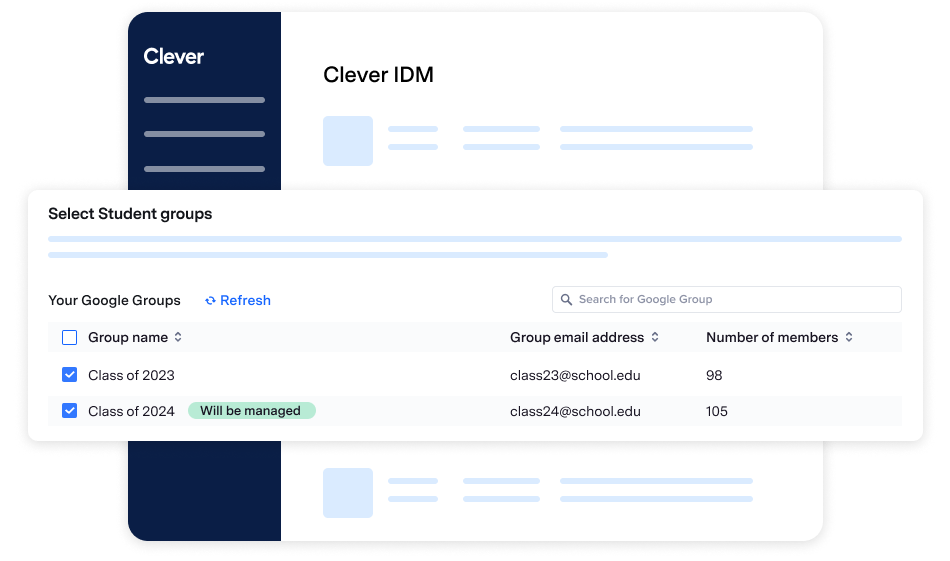 Keep your accounts up to date and secure
With daily syncs from your SIS, Clever IDM automatically creates and deactivates accounts, manages group membership, and maintains audit logs, allowing you to control access and get ahead of potential issues.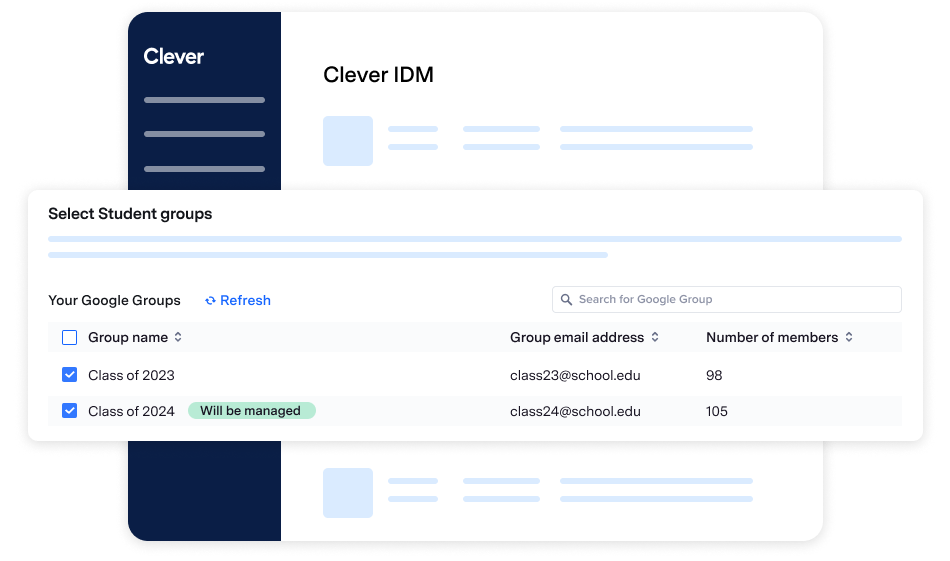 Make automation work for you
Clever IDM is the ultimate time-saver for IT staff who are tired of spending endless hours on identity and access management tasks. With its powerful automation capabilities, administrators can manage rostering, SSO, and identities all in one place, freeing up your time to focus on more important tasks.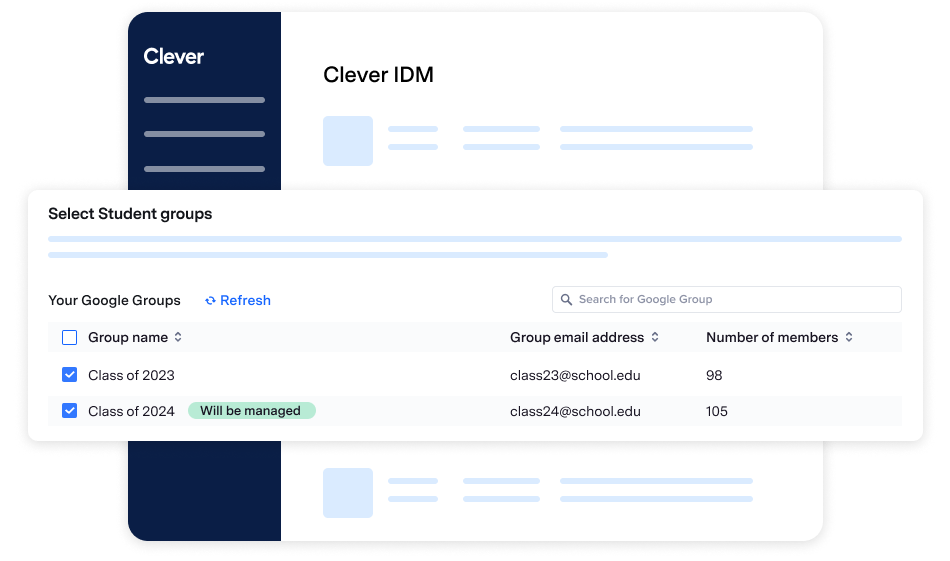 Affordable identity management
Access top-notch identity management tools, expert support, and comprehensive training at a fraction of the cost of other solutions.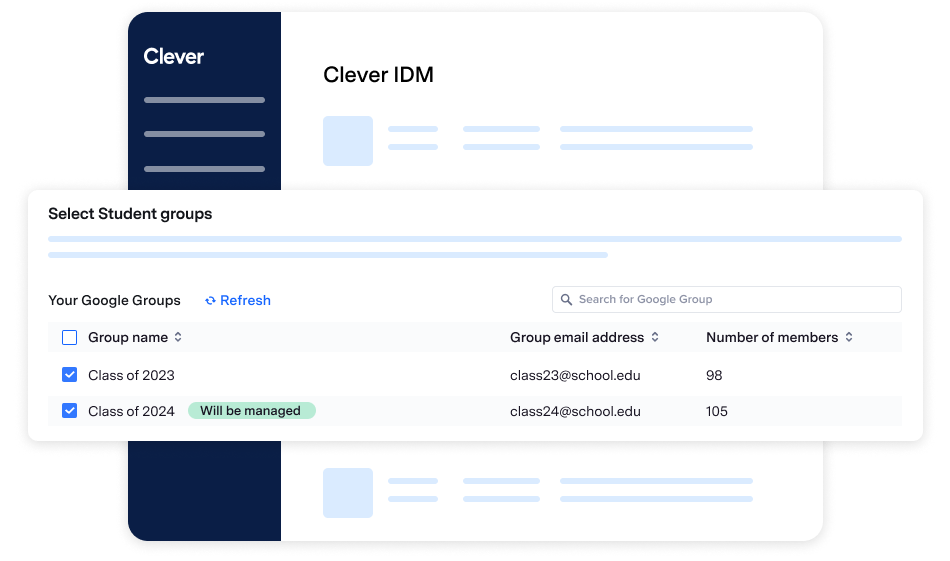 Knowing that [account provisioning is] working really takes this huge foundational brick out of our hands and allows us to just trust that it's happening in the background, and then we can focus on the things that actually need human intervention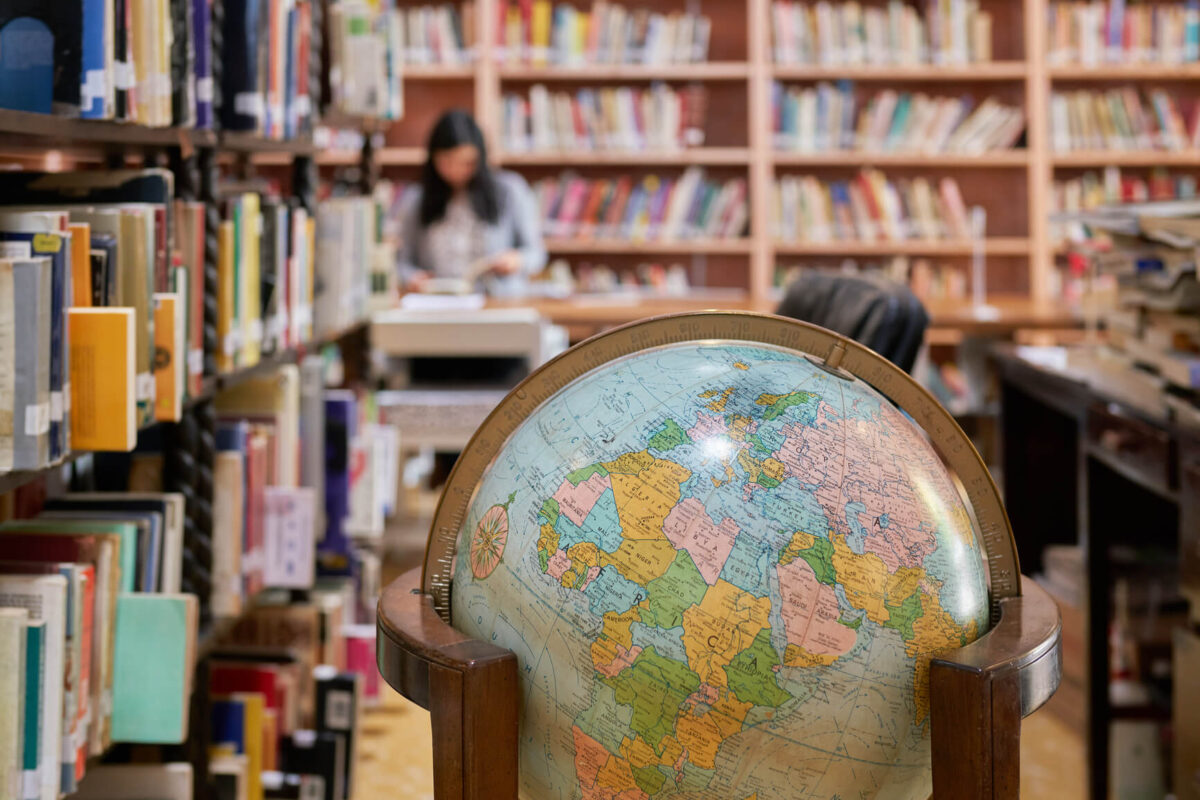 Simple identity management tools managed in one place
Keeping student and staff user accounts secure and synchronized is challenging and time-consuming. Clever IDM automates the process, freeing up your time to focus on other priorities.
Automatically provision, manage, and deprovision accounts
Use the information from your SIS and HRIS to automatically create and update user accounts for core identity providers, including Google, Active Directory, and Azure.
Manage group membership with ease
Simplify adding users to groups in Google or Active Directory with Clever IDM to ensure they have the right levels of access to the right things.
Stay in the know with provisioning visibility
A centrally managed dashboard and weekly alert emails keep you informed on any changes made in accounts, so even with automation, you still have control.
75%
US K-12 schools use Clever
97 out of 100
of the largest US school districts trust Clever
895
leading applications partner with Clever
CASE STUDY
How one school district instantly saved time, reduced risk, and improved student access with Clever IDM
A seamless integration of Clever IDM recaptured countless wasted hours, strengthened cybersecurity district-wide, and helped eliminate interruptions to instructional time.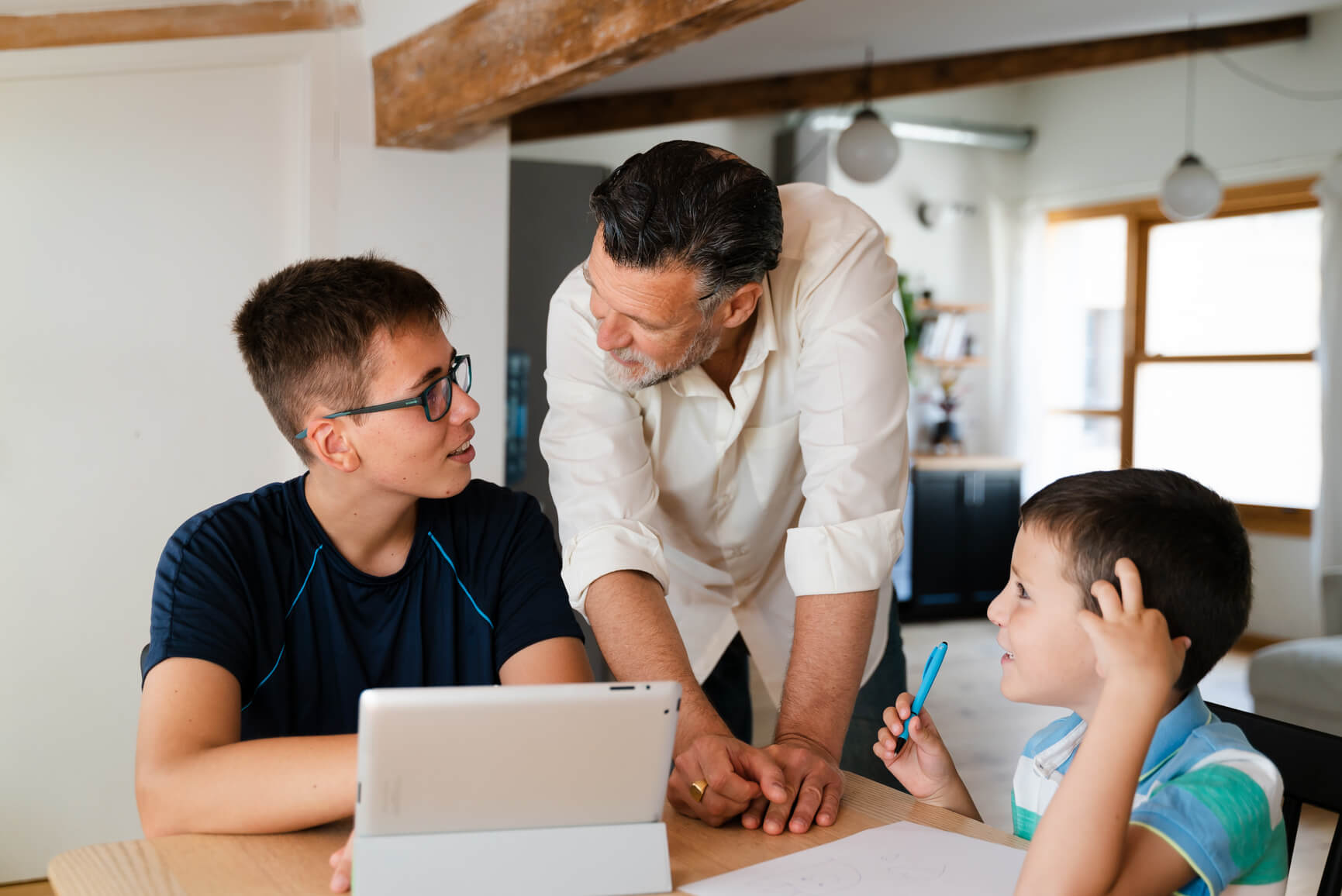 Keep your accounts in sync and enjoy hands-free identity management
Join the thousands of schools that trust Clever with their identity management solutions.
Get started
FAQ
What is identity management, and why is it important for schools?
Identity management is the process of managing user access to resources and digital applications. Identity management aims to facilitate easy access to digital resources and apps for students and staff, as well as to reduce the administrative burden of managing multiple user accounts.
What type of training and support does Clever offer for its identity management solution?
Clever offers training and support for all its security solutions, including documentation, online training resources, and direct support from Clever's team of experts.